You can often hear us saying we are "an organization of the future," a #noboss organization… and we operate in circles instead of departments like most organizations. What do we really mean?
ST6 follows the Sociocracy guide for building organizations of the future and is organized into circles.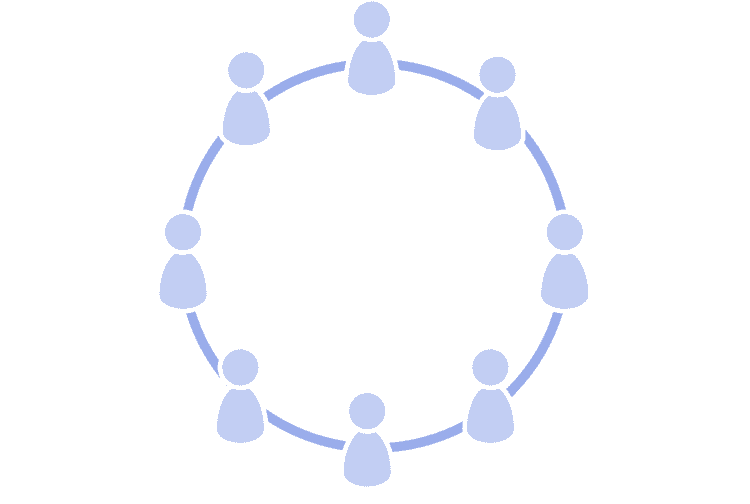 Original image from A Practical Guide for Evolving Agile and Resilient Organizations with Sociocracy 3.0.
Each circle has its domain, accountabilities, members, meetings, roles, assigned people into the roles, Trello board, meeting notes, and Slack channel.
Each circle has a Champion and a Secretary.
Let's talk in details about the roles:
A Champion's purpose is to facilitate the smooth operation of the circle, to engage the circle to ideate, implement, and participate in exciting, productive, and efficient initiatives related to the circle domain.
The champion's domain is the day-to-day operations of the circle and long and short-term circle strategy and strategic initiatives.
Champion's accountabilities include:
coordinate and facilitate the execution of the strategy of the whole organization through the domain of the circle
organize and facilitate regular circle meetings
organize and facilitate retrospectives and planning initiatives
manage the circle's calendar and Trello board
ensure the circle activities and decisions are communicated to the organization through the respective channels, like Slack, meeting notes and recordings, monthly gatherings, Q-gatherings
A Secretary's purpose is to record all decisions, discussions, and other relevant information during a meeting to ensure organizational transparency and organizational memory.
A Secretary's accountabilities are to take notes during the meeting about:
decisions made
discussed topics
voiced opinions, ideas, objections, etc.
publishing the meeting notes to a location visible by the whole organization
This way, we ensure complete transparency in the organization about decisions made, progress on tasks, and different discussions in between the circles.
At ST6 we have the following circles:
Organization
Operations
Office
Consulting
Project sub-circles
BizDev
Recruiting
Branding
Strategy
Product
Each ST6er is free to join any circle they want to contribute to. Each STer is also free to leave a circle if they feel overwhelmed and want to put their energy somewhere else.
---
Do you feel intrigued? write us :).